DAX index stocks at risk as Germany faces energy crisis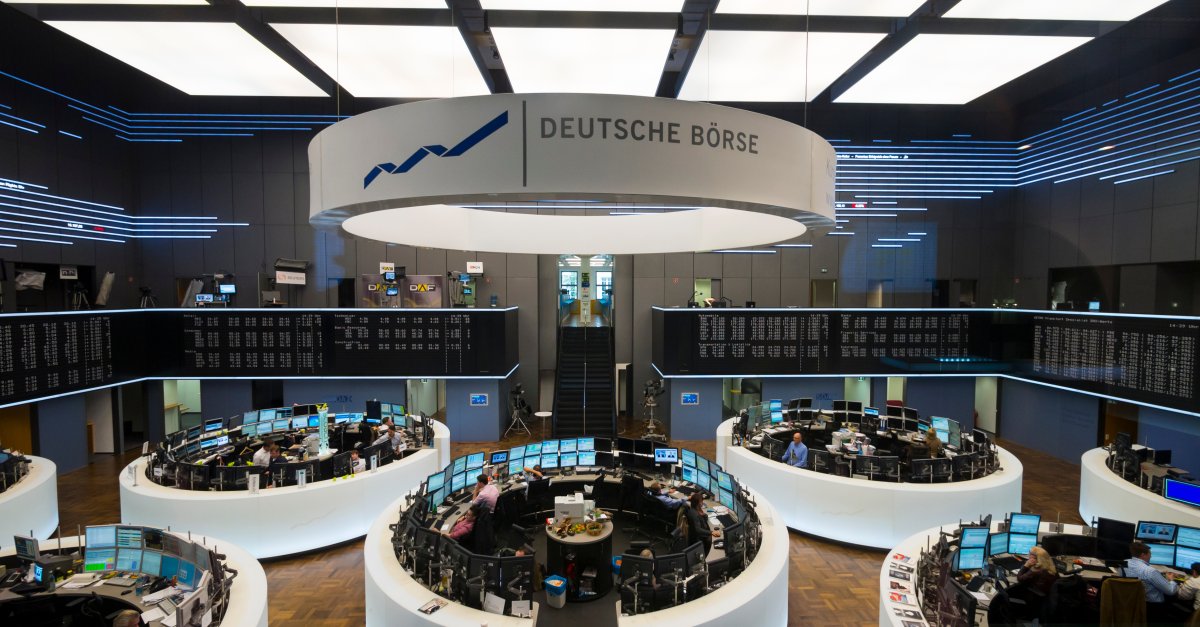 Germany's dependence on Russian energy supplies is enormous. With the ongoing Russian-Ukrainian conflict, concern is growing for the industrial nation's energy-sensitive sectors. These include the large companies represented on the DAX index (DE40).
Germany imports most of its energy from Russia and now these vital supplies are under threat.
Of the world's seven largest economies (also known as the G7), Germany has the largest percentage of its oil imported from Russia.
This dependence may have significant implications for the German stock market.
As expected, the most energy-sensitive sectors are most at risk. Deutsche Bank describes these as automotive, mechanical engineering, and electrical engineering, as well as sectors that fall under the food and materials sectors.
Some of the largest companies in the country, represented in the DAX index, belong to these sectors. This includes globally recognized names such as BMW (BMW), Mercedes-Bens (DAI), Volkswagen (VOW3) and Bayer (BAYN).
Percentage of Russian oil imports by the G7
Russian oil imports – Credit: Capital.com/Source: IEA
The most sensitive sectors
In an analyst note obtained by Capital.com, Deutsche Bank outlines the impact energy shortages will have on the German economy. The note indicates that the impact will occur in three stages.
Eris Heymann, senior economist at Deutsche Bank, says there could be specific large consumer shutdowns in the first round, and that could potentially be for a long time. These sectors include energy-intensive sectors, such as the food industry, chemicals, metal production, building materials and paper.
"These five industrial sectors account for nearly 80% of industrial gas consumption in Germany. All energy-intensive sectors as well as the food industry account for around 20% of manufacturing value added," Heymann said.
Would energy-intensive manufacturers – these include "classic capital goods manufacturers", such as automotive, mechanical engineering and electrical engineering, be affected in the second round? The note indicates that their production and export activities would decline.
The last part of the trio would involve the loss of jobs and general income in these sectors.
"The greatest impact in the event of a gas supply disruption would therefore be expected in industry, which uses gas as a raw material, for process heat generation and for electricity generation in power plants belonging to to the industry," Heymann said. an early warning stage now declared, plans should be made to identify gas supplies to industrial consumers that could be reduced or cut off in the event of a supply shortage.
Notably, the electricity sector will be able to withstand gas shortages, as natural gas accounted for only 15% of electricity production in 2021, and there are potential substitutes for this such as coal and nuclear.
How do you feel about DE40?
Vote to see the sentiment of traders!
The DAX
At least 15 of the 40 companies in the DAX belong to the sectors likely to be most affected by energy shortages.
Automation, mechanical engineering and electrical engineering
Automakers represent four components of the DAX, BMW (BMW), Mercedes-Bens (DAI), Volkswagen (VOW3) and Continental (CONd) are all part of the index.
Industrial companies such as Deutsche Post (DPW), MTU Aero Engines (MTX) and Siemens (SEI) would also fall into this category.
Building materials and metals
Base materials represent four index constituents, which include HeidelbergCement (HEID), Covestro (1COV), BASF (BASd) and Linde (LIN)
Chemical products
Healthcare stocks also fall under the chemicals sector, placing stocks such as Bayer (BAYN), Fresenius (FRE), Merck (MRKd) at high risk.
Outlook
Heymann believes the consequence for the nation will be lost jobs and income, leading to higher savings rates.
"The savings rate could rise for precautionary reasons and dampen private consumption," Heymann said. "The general propensity to invest would likely fall sharply, although demand for industrial products has been trending positively until recently."
This will push the state to increase its spending and therefore to take on more debt.
Read more