December inflation likely stayed above BSP target, economists say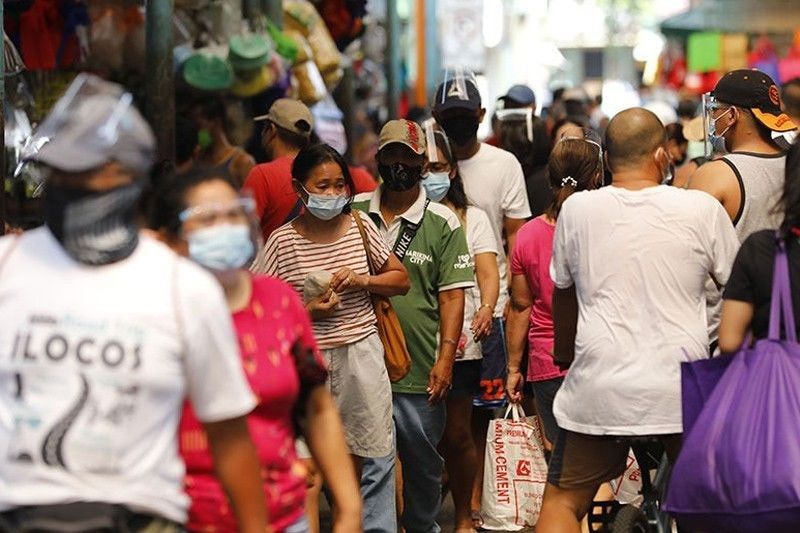 MANILA, Philippines – Several economists believe inflation has remained above the Bangko Sentral ng Pilipinas (BSP) 2-4% target range due to rising electricity prices, high food prices and the impact of Typhoon Odette.
Security Bank chief economist Robert Dan Roces said inflation may have accelerated to 4.4% in December from 4.2% in November due to higher electricity tariffs and high food prices.
"This is the top of our new forecast range of four to 4.4% and the new estimated monthly change is 1%," Roces said.
Roces said the food basket would now have contributed around 1.6% to December inflation, increasing around 1.9% month-on-month.
Likewise, Roces said the basket of utilities is still estimated to have contributed around 1.1% to December's Consumer Price Index (CPI) due to higher electricity bills as the Deferred costs of closing Malampaya are collected.
Roces said the main upside risks remained related to inflationary pressures in the aftermath of Odette, as well as upward movements in world prices for crude and other commodities.
On the other hand, Roces said the downside risk could come from a wider spread of the Omicron variant.
"Favorable base effects can help offset upside risks through 2022 and should give BSP additional leeway to remain accommodative for the first half of 2022," Roces said.
Inflation averaged 4.5% from January to November 2021, exceeding the BSP's 2-4% target range due to supply-side shocks caused by rising global oil prices as well as 'impact of weather-related disturbances and the African swine fever (ASF) epidemic.
Inflation has slowed for four consecutive months to a four-month low of 4.2% in November from 4.6% in October. It peaked at a 32-month high of 4.9% last August.
Michael Ricafort, Chief Economist at Rizal Commercial Banking Corp. (RCBC), said inflation slowed slightly to 4.1% in December, mainly due to the impact of Odette.
"One of the main catalysts for the country's inflation in December is said to be the relatively extensive damage caused by the storm caused by Typhoon Odette which severely affected parts of the Visayas, Mindanao and Palawan. The disruption could lead to a temporary rise in prices triggered by limited electricity, shortages of water, telecommunications, fuel and damage to infrastructure that have also delayed the transport of goods and people, " said Ricafort.
As a result, Ricafort expects a slowdown in gross domestic product (GDP) growth in the fourth quarter, leading to a temporary increase in headline inflation.
Along with the latest storm damage, Ricafort said rising electricity prices in recent months may also increase inflation in the month.
Electricity rates for households served by the Manila Electric Co. (Meralco) increased from P 0.3143 per kilowatt hour (kWh) to P 9.773 per kWh due to the higher generation load caused by the closure of Malampaya in October.
This follows November's increase of 0.3256 P per kWh, the largest increase this year.
"The expected increase in demand and prices over the Christmas holidays could also lead to a seasonal pick-up in inflation for December, but could subsequently subside as the new year passes," Ricafort said.
According to Ricafort, fears that the Omicron variant could slow the global economic recovery have led to a downward correction in global commodity prices from high levels, especially oil prices.
Ricafort said the slight appreciation in the exchange rate of the peso against the dollar during most of December, given the seasonal increase in Filipino Overseas Workers (OFW) remittances and the converting to pesos during the Christmas season, could also help reduce import prices and headline inflation.
Alvin Arogo, an economist at the Philippine National Bank (PNB), said inflation could rise to 4% due to the negative impact of weather disturbances on food prices and increased demand of consumers due to loose restrictions during the holiday season.
"This is due to the surprising threat of Typhoon Odette, however, the risk is on the upside as agricultural damage and logistical challenges may have raised food prices more than our baseline expectations," Arogo said.